The Mario Savio Social Justice Program honors and celebrates the moral courage, critical spirit, and vision of Mario Savio and countless other activists of his generation. Throughout his life, Mario struggled to advance human rights, social justice, economic and environmental justice, and freedom of expression. This program supports and encourages student activism that is engaged in the struggle towards building a more humane and just society.
January 12, 2022/ 4:30PM (PST) / Virtual Event
Join us for "Democracy in America: 'Busy being born or busy dying?'" an online conversation with Mimi and Peter E. Haas Distinguished Visitor Marshall Ganz and Sandra Bass, associate dean of students and director of the Public Service Center at the University of California, Berkeley.
Featured Speakers
Sandra Bass
Associate Dean of Students and Director of the Public Service Center, UC Berkeley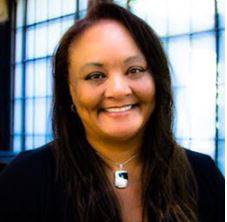 For over 25 years, Sandra Bass has facilitated social change both domestically and internationally through public policy, community engagement, scholarship, and education. She currently serves as associate dean of students and director of the Public Service Center at UC Berkeley. Upon receiving her doctorate in political science, Sandra was appointed as an assistant professor of criminology and political science at the University of Maryland, College Park, where she integrated service learning into her undergraduate and graduate courses. In 2002 Sandra joined the David and Lucile Packard Foundation, and in 2010 she was selected to lead the Foundation's girl's education, women's leadership, and reproductive health program in Sub-Saharan Africa, and later was appointed the executive director of Teach With Africa, an organization focused on cross cultural learning for K-12 teachers in the U.S. and South Africa. Sandra has published numerous articles and essays and is a nonviolence trainer and educator. She holds a BA from San Jose State University, and an MA and PhD from UC Berkeley, all in political science.
Marshall Ganz
Rita E. Hauser Senior Lecturer in Leadership, Organizing, and Civil Society, Harvard Kennedy School of Government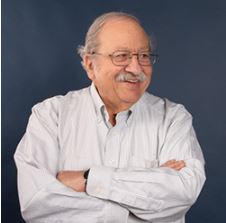 As Rita E. Hauser Senior Lecturer in Leadership, Organizing, and Civil Society at the Kennedy School of Government, Marshall Ganz teaches, researches, and writes on leadership, narrative, strategy and organization in social movements, civic associations, and politics. He grew up in Bakersfield, California. After volunteering with the 1964 Mississippi Summer Project, he found a "calling" as an organizer for the Student Nonviolent Coordinating Committee. During 16 years with the United Farm Workers, Marshall gained experience organizing and serving on the national executive board. He then worked with grassroots groups to develop new organizing programs and designed innovative voter mobilization strategies for local, state, and national electoral campaigns. His newest book, Why David Sometimes Wins: Leadership, Organization and Strategy in the California Farm Worker Movement, earned the Michael J. Harrington Book Award of the American Political Science Association. Marshall was instrumental in design of the grassroots organization for the 2008 Obama for President campaign. He holds a BA, MPA, and PhD from Harvard.