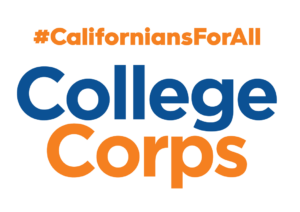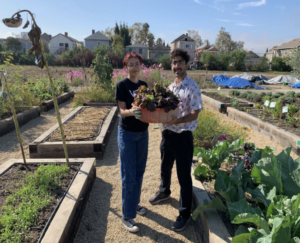 About
#CaliforniansForAll College Corps is a new initiative launched by California Volunteers that is creating debt-free pathways to college while mobilizing thousands of college students statewide to tackle pressing issues in their communities. At UC Berkeley, the Public Service Center, Berkeley Social Welfare, and Student Environmental Resource Center (SERC) are recruiting 100 undergraduates into the second class of College Corps Fellows which will start in August 2023. Fellows will be placed with community partners working on food or climate justice, K-12 education, and youth behavioral health. 
Community organizations in the Bay Area can apply to host a 2023-2024 College Corps Fellow.
College Corps in the News:
For Students
Join the second cohort of college students in a first-of-its-kind statewide partnership addressing societal challenges and helping to build more equitable communities across California
Commit to serving 450 hours in person from late August 2023 through July 31, 2024
Graduate with less debt as College Corps Fellows will receive $10,000 through:

a $7,000 living stipend paid monthly throughout your active service term
a $3,000 Education Award upon successful completion of 450 hours

Serve through an in-person community placement working on an issue you are passionate about: 
Food Justice, Climate Justice, K-12 Education, or Youth Behavioral Health
Read more about Eligibility & Benefits 
Application
Application

Waitlist Open 
We are currently entirely full for the 2023-24 year. 
You may apply but it is unlikely we will have any new slots.
Contact Information
For more information, please contact:
Cynthia Baker-Smith, Senior Program Manager for College Corps
College Corps at UC Berkeley is a proud grantee of AmeriCorps and California Volunteers, Office of the Governor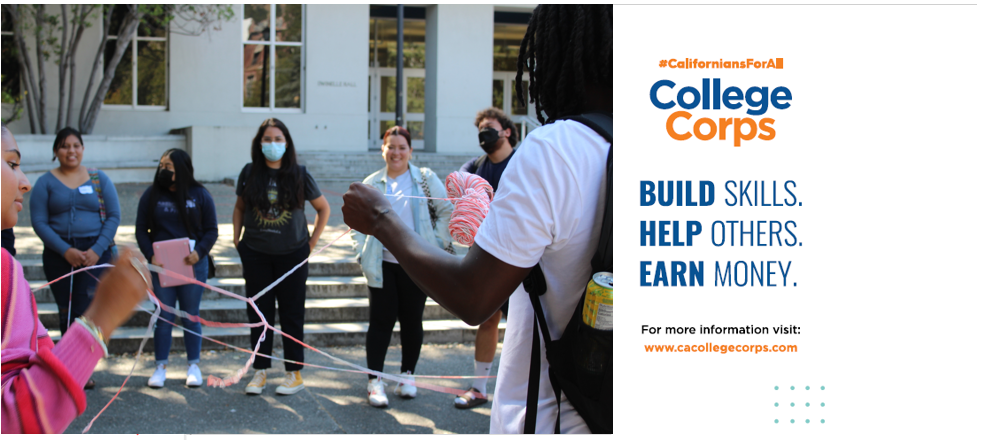 College Corps Orientation, August 2022