Established in 2010, the Volunteer Income Tax Assistance (VITA) program at UC Berkeley is a year-long program that prepares student volunteers to file taxes for low- and moderate-income earning individuals and families in the East Bay. VITA students prepare for the IRS-sponsored VITA Certification Exam and learn about beneficial tax policies in relation to socioeconomic inequality in the fall, then volunteer at community tax preparation sites in the spring.
Important Dates
VITA 2023-2024 Application

Closed

DeCal Class

Learn more about DeCal here

Thursdays, 7-9pm PST in Evans 60
Note: All classes will be held in-person. Please contact ucberkeleyvita@gmail.com with concerns about accessibility. 
Tax Filing Resources
Our VITA program is NOT a tax filing service.
If you do need assistance filing out your taxes, we recommend you checking out the following resources: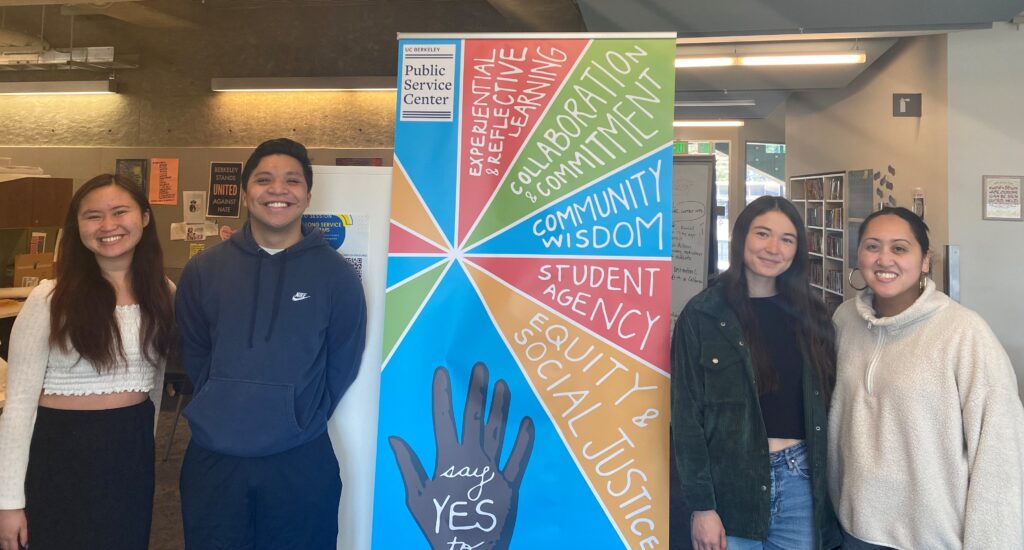 2022-2023 VITA leaders 
Supporters
The VITA program has benefited from the generous support of the Associated Students of the University of California, the Center for Financial Reporting and Management, PricewaterhouseCoopers, and Ernst & Young.
Contact Information
For tax filing help, please refer to the above Tax Filing Resource section. For partnership and general questions about our program, please contact the student directors at ucberkeleyvita@gmail.com.
Nina Parker, Program Manager
nina.parker@berkeley.edu
Alex Leung, DeCal and Training Student Director
Sage Kasick, DeCal and Training Student Director
Joanne Yen, Community Partnerships Program Director
Tina Vuong, Community Partnerships Program Director

2016 DeCal class