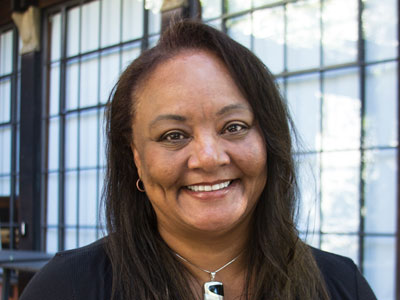 Fall 2016
This presidential election was both historic and revealing. The fear, anxiety, anger, and deep wounds that surfaced during this electoral cycle are not new, but we must bring new perspectives and vision to the center of our politics if we want to move forward as one nation with equity, belonging, and justice as our guiding principles.
The Public Service Center (PSC) has always been committed to encouraging political action and engagement. This summer a group of Berkeley students traveled to North Carolina to register voters and learn about how communities were organizing to ensure access to the ballot. In this newsletter, Ozichi Emeziem reflects on how the trip brought new insights to her journey as a student activist. You'll also hear from longtime Cal in the Capital (CITC) supporter Victoria Brademan about the lasting impact of her engagement with that program during her time at Cal, and recent intern, Jessica Son, who also found her CITC experience to be full of opportunities. We're also excited to announce that PSC alum Lanre Akinsiku has recently released a series of young adult books. In our story about how Lanre continues to impact others well beyond his time at the Public Service Center, you will learn how current BUILD (Berkeley United in Literacy Development) mentors are planning to incorporate his books into our program.
Next year, the Public Service Center will be celebrating our 50th anniversary! In fall 2017, we'll be kicking off the celebration through events and conversations that will commemorate our legacy, lift up our current work, and share our plans for the future. Your story is our story, so if you were engaged in service when you were a Berkeley student, please submit your story and photos. We'll be sharing these stories throughout our year-long anniversary celebrations.
Sandra Bass, Ph.D.
Assistant Dean of Students and Director