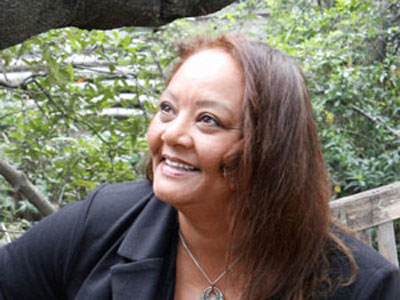 Other than a lingering dampness in the air, North Carolina summers couldn't be more different than those we enjoy in Berkeley. Summer mornings in Berkeley often unfold with a ribbon of cool, wet fog curling around the Campanile, while in the south the air is warm, thick, and humid before the sun rises. Stirred by changes in voting laws, last summer a small group of students from the Public Service Center braved the North Carolina humidity to serve with nonprofits engaged in voter education. Most of the students were black women whose only encounters with the south were through courses, books, or family histories. They registered dozens of new voters by walking door to door, tabling at events, and staffing phone banks. Interspersed throughout they visited iconic sites associated with slavery and civil rights and met with community leaders.
After visiting a former slave plantation, Mariah Fairly '17 offered the following reflection about a magnolia tree that had been planted to commemorate the location of a whipping post. "Having the time to reflect on the grounds of the former plantation allowed me to let go. Even though lives have been lost and generations of hurt still very much exist, it gave me hope that better days can and will come. As a human race, we are all capable of so much more."
Stories illuminate. They allow us to connect across time, place, and identities to discover shared experiences and universal truths. My own story bobs and weaves between misplaced steps and journeys of discovery; periods of despair and profound joy; sojourns into existential dead ends marked against moments of striking clarity. Like many other Cal alumni, a call to be in service to something greater than myself has been a consistent thread.
This year the Public Service Center is also celebrating our story of serving as the heart of public service on campus for 50 years. Our student founders, stirred by the circumstances of their own time, created what was then called the Community Projects Office, to connect students with volunteer opportunities in the local community. Today the Public Service Center supports over 5,000 students and dozens of faculty in working with over 200 community organizations each year. Those numbers capture only a small portion of the campuswide public service engagements of faculty and students in a given year.
In this moment where the air is thick with emotion and old, enduring wounds are being intentionally inflamed, we can draw inspiration from stories of service — past and present — knowing that they represent a fraction of the stories that have defined what it has meant to be a member of the Cal community over the generations. Whether it's having the courage to speak and listen, confront ongoing injustices rooted in a painful past, or plant seeds of hope in fallow ground, as the stories in this newsletter show, Cal has consistently learned, led, and served because, to paraphrase Mariah's eloquence, we know that our human community is capable of so much more.
In honor of our 50th anniversary, we invite you to share your own story of service as well.
Sandra Bass
Assistant Dean of Students and Director