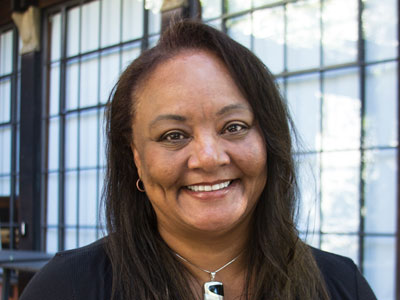 Fall 2015
My favorite thing about working with students is their energy and desire to be put in motion for the common good. They are clear thinking, hopeful, passionate, aware, and willing to dedicate their time towards pursuing a social purpose greater than themselves.
Because of our amazing students, we had a lot to celebrate this year. We launched Bridging Berkeley Math Mentoring, to support middle school students in mastering challenging math concepts. We marked 10 years of the Magnolia Project, where our students use their school breaks to continue to rebuild the Gulf Coast. We also celebrated the 50th anniversary of Cal in the Capital.
Our students and staff continue to be recognized for their outstanding contributions to serving others. Our program manager, Muttika "Tika" Chaturabul, was the Oski Student Leadership Award winner for Student Adviser of the Year. All three of the UC Berkeley John Gardner Fellows this year had connections to the Public Service Center: Class of 2015 alumni Danny Murillo, Danielle Puretz, and Paras Shah.
For these students and others, our hope and intent is that the PSC provides a home for them throughout their journey as students. The PSC helps incoming students understand how they can be a part of creating a better future through collaborative action and service. For mid college-career students, the PSC provides opportunities to sharpen their leadership skills and discover the wisdom in all communities. And for students further along in their service journey, we provide capstone leadership experiences that enable them to use the skills they have developed and solidify their commitment to lifelong service. Through it all, we seek to support our students in discovering our shared humanity, experiencing true empathy and compassion for others, and pursuing transformative social change.
Sandra Bass, Ph.D.
Assistant Dean of Students and Director