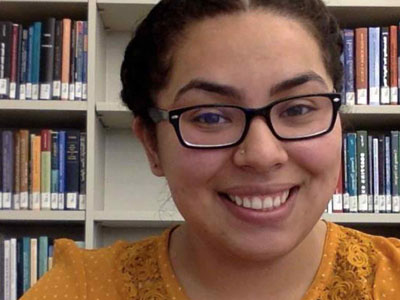 As the daughter of farmworkers in California's Central Valley, I know firsthand of the many barriers that low-income people and their children face. My experiences have motivated me to pursue an education that I can use to serve my community after I graduate.
I participated in Alternative Breaks, which gave me experience in local community building. I received a scholarship, which afforded me the opportunity to participate in the program without taking out loans that would have increased my debt. Due to the generous support of Public Service Center (PSC) donors, this scholarship took a huge financial burden off of my shoulders.
Participating in the PSC has allowed me to always make sure that the work I do is centered on people. Policies look different on paper than in communities that are affected by them. I learned how to truly listen to understand versus listening to respond. I now know for sure that regardless of what professional and academic paths I navigate, I want to provide people with resources and tools for self-empowerment and self-liberation.
Something that the PSC has really emphasized to me is self care. Prior to being told by many PSC staff members that I needed to engage in self care, I would get easily burnt out and I wasn't able to give my all to anything. Now I know more about how to balance helping others with taking care of myself.
I never imagined a space like the PSC. It taught me that community wisdom is perhaps the most important type of wisdom. There's only so much we can learn from books. It's given me an alternative way of learning.
Alejandra Lopez
Class of 2015, Double Major in Sociology and Social Welfare