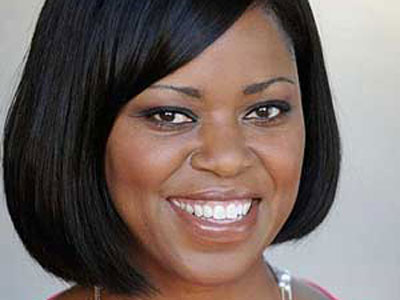 "The city's Rent Board has been richly blessed by the gifts of keen intellect and creativity of Cal students," remarked Rent Board housing counselor Moni Law during a speech at the Public Service Center's 50th anniversary celebration. For the past six years, Law has had, in her words, "the honor" of supervising student interns through the Public Service Center program Cal in the Local Government. Law praised these interns for their many contributions to the City of Berkeley's Rent Stabilization Board, explaining, "These interns have kicked us up a level into the modern era. What is a Google Doc? Now, I know. What is a QR code? Now, we know." Beyond that, the interns, she noted, are "also adding to our social media strategy so that we can actually get our Facebook page out there."
Law also spoke of how the Cal interns are key to the Rent Board's outreach efforts. "They work to touch the lives of 19,000 rent-controlled units in Berkeley. They help with educating tenants on issues from lack of heat to the presence of bed bugs and rats, to how to prepare for earthquakes and conservation of water."
This year's three interns, Robbie Li, Key'Toya Burrell, and Anthony Hakim, took on projects to address the complex issue of UC Berkeley student homelessness and housing insecurity. As Law noted, due to the high cost of housing, there can be "one-bedroom apartments with six or seven Cal students squished in."
For their internships, the students created a resource guide for housing insecure students, wrote a research paper, and created a documentary film, Invisible Students: Homeless at UC Berkeley. The film delves into the complex systemic reasons for student homelessness, talks about the food and housing resources available to students on campus, and explores creative long-term solutions. For a detailed look at the film and a panel discussion on the subject by Berkeley students, alumni, staff, and administrators, see the Berkeley News story, "Student film raises awareness, proposes solutions to student homelessness."
Taylor Harvey (L) and Calixtho Lopes, founders of the Homeless Student Union, took part in a panel discussion on student homelessness, moderated by Moni Law.
As a Berkeley alumna herself, Law '82, is committed to supporting Berkeley students. In her speech, she spoke about the importance of "giving back across the generations." Law further reflected on her own commitment to social justice. "I'm sure many of us can recall those people in our lives who made all the difference by generously giving us their time, their wisdom, their patience, and even their strength at those moments when we needed it most. For me, two of those people are my parents who were born in Alabama and Mississippi in the '30s, who lived through segregation and Jim Crow, who lived through painful discrimination. They instilled in me the importance of reaching back and lifting up future generations."
Housing and Food Resources
If you know of a Berkeley student who is homeless, housing- or food-insecure, please let them know the campus has resources to assist them year-round, including urgent and long-term needs.
The university recognizes that the cost of living is high for Berkeley students, and if a student is struggling to find the financial means to secure housing, the campus has many options available to help finance the full cost of their education, including tuition and living expenses.
Financial Aid & Scholarships has many programs to help students, including one-on-one financial aid guidance and special programs to help students in urgent need.
Bears for Financial Success provides students with financial wellness resources and long-term solutions to help address the housing or food insecurity issues they may experience.
Cal Rentals can help students with off-campus housing options.
Student Legal Services helps students by providing counsel and guidance, including landlord disputes, among other services.
The Food Assistance Program provides eligible students with assistance for short-term needs, such as in-semester breaks, including student loans and meal points.
UC Berkeley Food Pantry provides emergency non-perishable food to UC Berkeley students while they explore campus food security resources.
The Bear Pantry provides support to student parents as an emergency food supply.