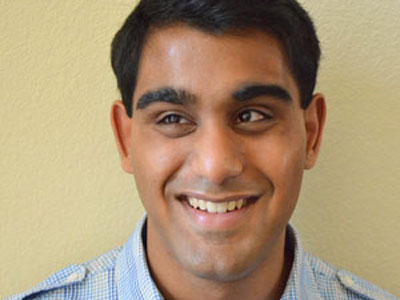 My involvement with the Public Service Center (PSC) began relatively late in my college career, but had a tremendous impact on me. As co-director for Cal in the Capital, I helped manage a prestigious program that has provided Berkeley students with high-quality internships for 50 years.
This experience was invaluable to me, giving me the opportunity to build leadership skills and be a mentor to other students. I co-taught a DeCal course, which is a student-initiated class in cooperation with UC Berkeley faculty, to prepare our interns for life and work in Washington. We covered essential skills such as resumes and cover letters, and also discussed what to do on the weekends and how to build lasting networks.
I had the pleasure of individually mentoring 25 interns. This was the most rewarding aspect of being a director. Over the course of a semester I saw students who came into the program unsure and unconfident, transform into young professionals ready to take on challenging and important work in their areas of interest.
The opportunity I had to impact, inspire, and empower is what the PSC — and public service — is all about. It is about what we can accomplish together and how we can help each other grow. We are challenged to consider the purpose and consequences of our work. This active intentionality is a mindset I carry with me as a John Gardner Public Service Fellow at Human Rights Watch in New York.
Paras Shah
Class of 2015, B.A. in History and Political Science, with honors, and John Gardner Fellow