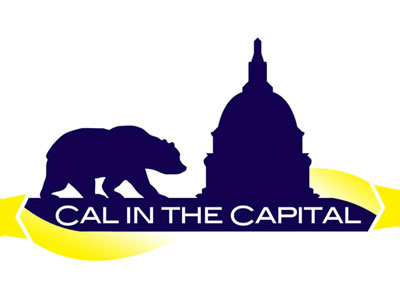 Q&A with alumna Victoria Brademan JD, Class of 1973 
What do you get from continuing to be involved with Cal in the Capital (CITC)?
CITC did so much for me. How could I not stay involved and give back? CITC started a chain of relationships with Cal alumni that continues to benefit me to this day, both professionally and socially. Talk about networking! I got to know staff at the California Alumni Association (CAA), which led to my being elected as the youngest ever member of the CAA Board of Directors. Today I live in the Washington, DC area and serve on the local Committee for Cal in the Capital. We assist CITC in finding internships, mentoring interns, planning summer events, and general trouble-shooting. Most importantly we assist in raising money.
Why is it important for alumni to be involved and how can they get involved?
I want to appeal to CITC alumni in particular.
CITC remains one of the most well regarded summer internship programs in Washington, DC. These days few internships are salaried. To participate in CITC costs each intern over $5,000. These high costs preclude many students from participating.
It's time for alumni to come to the rescue in a big way. If you are a former CITC intern, my fondest hope is that you will reconnect with this program and contribute financially to its continued success on a yearly basis.
Read more about how to get involved with CITC, the endowment fund, and how Victoria got her start with CITC while traveling abroad.